You have prepared your maternity bag and you're ready for the big day of the birth , however … You have a few weeks before the baby's arrival , what is there left for you to do?
1.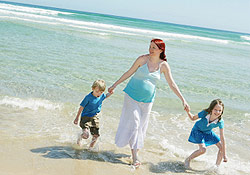 Enjoy your little family
The unborn baby will require your full attention and a lot of your time. That is why it is important to enjoy your family life before his/her birth . With your husband, it's easy, in the evening when the children are asleep, to be able to watch a movie together. In the morning, for example, wake up before the kids and enjoy breakfast . Do keep the children from time to time to find yourself. As for the children, they know that baby will be here soon and require that you spend time just for them. On Wednesday afternoon, doing a sport or cultural activity with them, take them to the pool or to the zoo for example. They will be very happy that you only spend time with them.
2.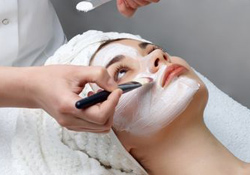 Pamper yourself
During pregnancy and before a baby arrives, make time just for you. It's very simple, every Saturday, allow one to two hours in your schedule to do whatever relaxes you. If you love changing hairstyles, make an appointment with your hairdresser. You are a fan of massage, go to your beautician for a facial. If the pregnancy is causing you pain in your back, then the Thalassotherapy is your friend! You can also concoct an afternoon zen home, a bath full of foam, zen music and candles make for a moment of pure happiness!
3.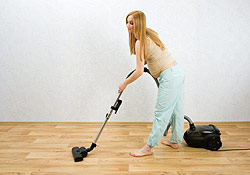 Clean your house
Remember that in a few weeks, you will be very busy and that your days will be marked baby function. It will take too much time for household chores. To avoid stress and feeling overwhelmed, it is better to organize before the arrival of the baby. A word of advice, do a spring cleaning, so there is still time. Just take out your vacuum cleaner to clean your home, dust the furniture and sanitize your kitchen and bathroom. If you are tired, ask for help from your husband or hire a domestic worker. Your house will be clean and ready to welcome the baby !
4.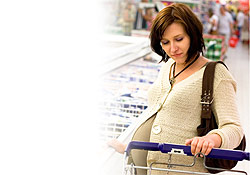 Stocking Your Household
When baby is at home, it will be very difficult to do your shopping . Yes, how to get out to the supermarket when baby wants his bottle or tea …
It is therefore imperative to have everything you need for your meals, your toilet and your home. So , first of all , make food supplies and plan frozen meals that help you out well the first few days your baby will be at home.
For hygiene and cleaning products products , it is very easy to store it in your garage or utility room … As it is no longer worth running to the supermarket to buy shampoo or toilet paper !
5.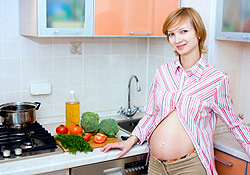 Cook Your Favorite Dishes
During maternity leave, you're bored … The trick is to cook your favorite dishes . It's very simple , sauce dishes can be cooked in advance, stored in the freezer and reheated quickly for dinner .
Make soups , homemade purees and good fruit compotes that allow you to treat yourself and eat healthily after pregnancy. But do not forget to have fun and enjoy this time for making cakes such as cookies , brownies or cakes that you 'll love to eat after childbirth.
6.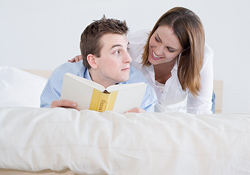 Child Care
An essential thing to do before the baby's arrival is to predict future type of arrangement. We'll have to choose the type of care for your life. So make your choice between the crib, nursery assistant, shared custody or the live-in nanny . As you have more time , you can compare the different types of child care and make the best choice for you and baby.
Feel free to visit the nearby nurseries to discuss with staff and ask any questions that you may have . If you opt for the nanny, ask your relatives for childminders contacts , allowing you to leave baby safe .
7.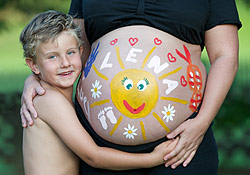 Take Pictures of Your Body
Pregnancy is a great experience that you should savor every day. Why not take a monthly series of photos of your body ? The first month of pregnancy to childbirth , photographing every moment of your pregnant life vacations, weekend getaway, going out with friends for example.
That's a great memory that can be kept safe in a photo album . Your husband/boyfriend can be your photographer and you the model during these nine months of happiness! If you enjoy the video , enjoy your maternity leave for making personalized videos that you'll love to watch when baby is bigger! That is what you hold while you relax at the end of your pregnancy.
8.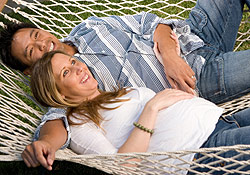 Go On A Holiday Getaway
Find yourself in love for a hug or zen holiday weekend! Many travel agencies now offer baby moon , very popular in Anglo- Saxon countries. These holidays are perfect for pregnant women and dads who want to relax and enjoy the holiday before the baby's arrival that will change everything .
Be careful though to meet certain safety rules for moms : avoid long journeys, distant travel where certain diseases can be dangerous for babies . You can also escape for a weekend in the countryside or to the sea where you stay in a quiet and romantic B & B.
9.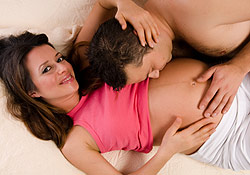 Cultivate his Sexual Desire 
Many believe that all pregnant women put their sexual desire in the closet during the 9 months of pregnancy. Well not all, some even have their sexual desire tenfold ! To satisfy your every desire , get out your best lingerie and awaken the desire of your man! Offer naughty games testing the Kamasutra by choosing suitable positions that accommodate your pregnant body.
For example , the position of " spoons " is very simple , lie on your side with your back against the belly of your partner. Otherwise, prefer the position of "reverse missionary ," your partner lying on the back and you above him. Everything you need for naughty nights before your birth !
10.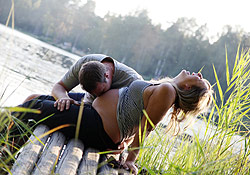 Keep Appointments
Before the baby is pointing the tip of his nose , enjoy head to head with your man during your pregnancy. With a little imagination, you can easily prepare a dinner one-on -one at home. Just buy lots of little candles, make a beautiful table and choose a romantic music , so much for the decor. Why not order Chinese food or enjoy a chocolate fondue with fruit for example?
If you do not like to cook , book a table in one of your favorite restaurants and enjoy this time one on one to remember your first romantic date . For couples who like to combine romance and culture, do yourself a theatrical release , a concert or even exposure to fashion. For pregnant women outdoors fans, a picnic in the countryside on the edge of the sea, you will find yourself and share a knowing moment.